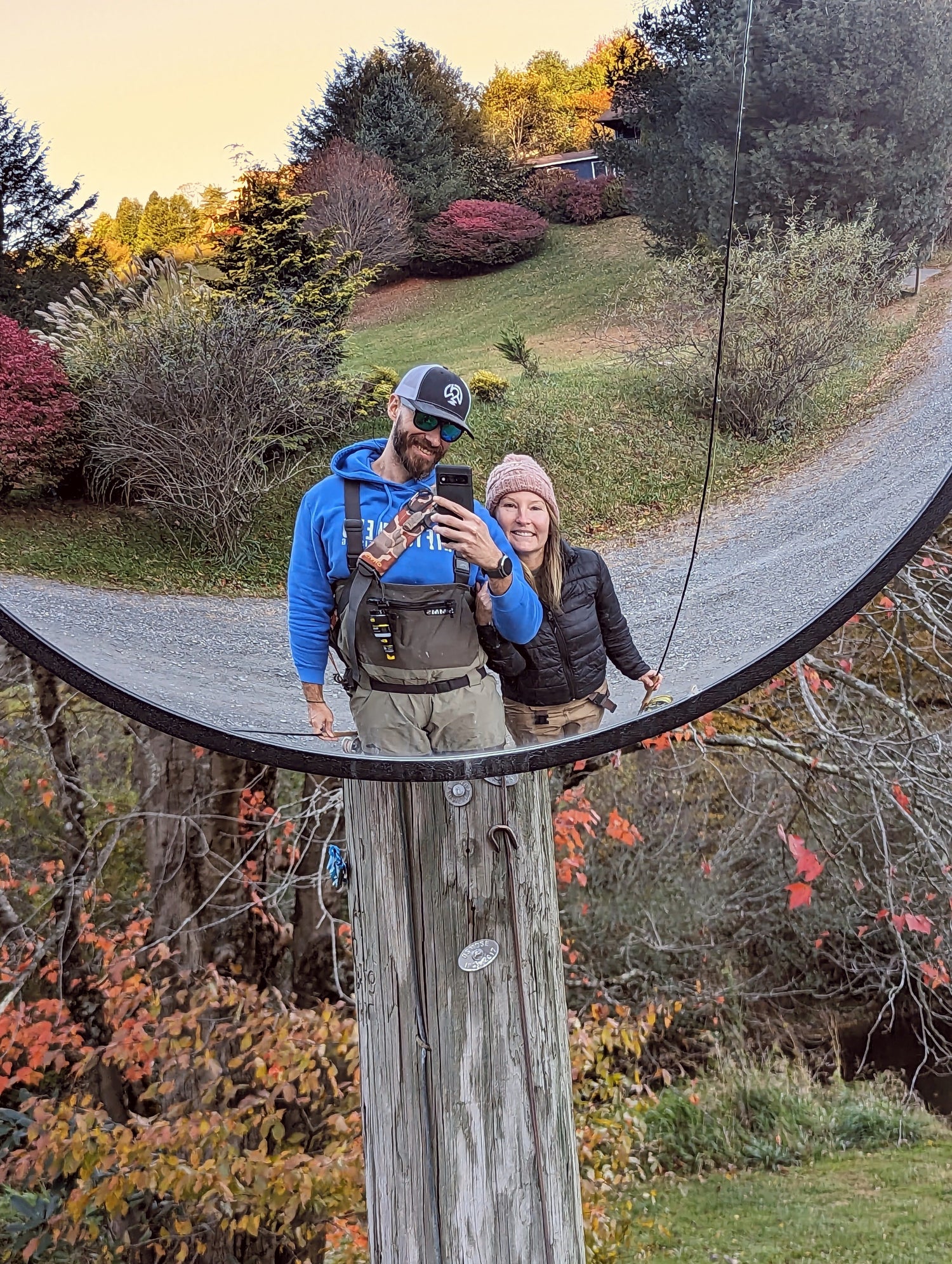 ABOUT US
Drift & Mend Fly Fishing was founded in 2023 by P. J. and Ann Williams. A husband-and-wife team, P. J. and Ann are teachers and avid flyfishers who continue to find inspiration on the water. As North Carolinians, they frequent some of the Blue Ridge Mountains' best fisheries and explore new waters whenever possible.
They set out to create Drift & Mend in order to bring their passions for fly fishing and design together, all while offering other addicted fly fishers the chance to wear their love for the sport on their sleeves – literally. 
They also aim to be stewards of fly fishing and hope to direct profits of Drift & Mend to conservation efforts both locally and nationwide.